If you are gonna post these tweets then post the full thing and stop editing them!!!What Judy actually said was : I'm not happy with you BUT IM HAPPY FOR YOU!.

sorry.
-- --
@Stanislas Wawrinka
Just receive this pic... good call @GregRusedski1 .... ahhahaha
@usopen pic.twitter.com/YQq77HeLb5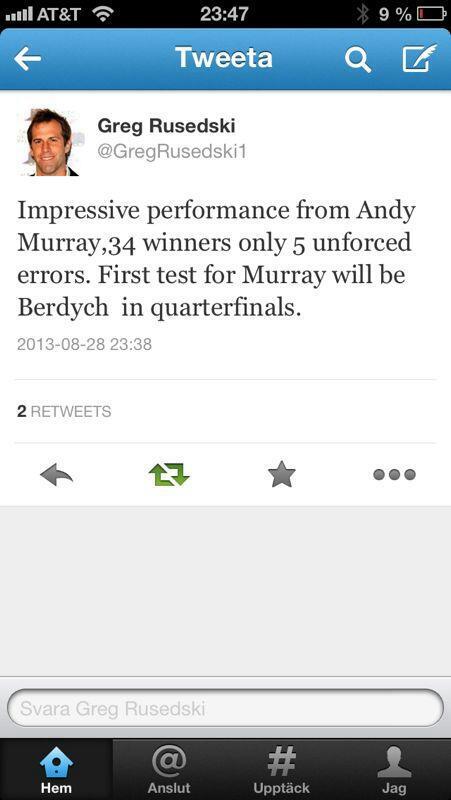 judy murray
WOWrinka @Stanislas Wawrinka
. I'm not happy with you :-) but Im happy for you.
@Stanislas Wawrinka
judmoo hahahahha thank you very much!! Enjoy your cakes tonight ;-)